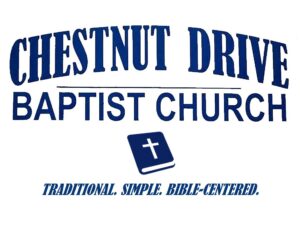 DOCTRINAL STATEMENT OF ESSENTIAL BELIEFS

*CDBC is a member of the Southern Baptist Convention, Texas Baptists and Unity Baptist Association of East Texas.
GOD
God is the ruler and the creator of all things of the universe. He has eternally existed in three persons: God the Father, God the Son, and God the Holy Spirit. All are co-equal and are one God, with God the Father being Jehovah or Yahweh. We believe God created the universe in six twenty-four hour days for His own pleasure and glory (Genesis 1:1, 26-27; 3:22; Psalms 90:2; Matthew 28:19; 2 Corinthians 13:14; 1 Peter 1:2; Revelation 4:11; John 1:2-3; Colossians 1:16).
JESUS CHRIST
Jesus Christ is the Son of God and is God the Son. Jesus lived a perfect sinless life as fully God and fully man and offered Himself as the perfect sacrifice for the sins of all mankind by dying on a cross. Jesus rose from the dead on the third day, forever conquering sin and death. He ascended to Heaven where He sits at the right hand of God and will return again to Earth to reign as the King of Kings and Lord of Lords (Isaiah 9:6; Matthew 1:22-23; John 1:1-5, 14:10-30; Acts 1:9-11; Romans 1:3-4; 1 Corinthians 15:3-4; 1 Timothy 6:14-15; Titus 2:13; Hebrews 4:14-15).
THE HOLY SPIRIT
The Holy Spirit is God the Spirit and is present in the world. The Holy Spirit comes to live in every believer at the moment of salvation and teaches the believer to live sinless and holy like Jesus. The Holy Spirit gives all believers the power for living, understanding of God's truth, and guidance in right and wrong. The Holy Spirit gives every believer a spiritual gift when they are saved (John 14:16-17, 16:7-13; Acts 1:8; 1 Corinthians 2:12, 3:16; 2 Corinthians 3:17; Galatians 5:25; Ephesians 1:13, 5:18).
THE BIBLE
The Bible is the Word of God and was written by human authors under the supernatural guidance of the Holy Spirit. It is the ultimate and supreme source of truth for a born-again believer's beliefs and living. The Bible is truth without any error or mistakes. CDBC is a KJV preferred church. We teach and preach from the KJV and believe it to be the most faithful and trustworthy translation. We welcome everyone that is not teaching or in leadership, to bring the translation they are the most comfortable with (Psalms 12:6, 119:105, 160; Proverbs 30:5; 2 Timothy 1:13, 3:16; 2 Peter 1:20-21).
HUMAN BEINGS AND THE GIFT OF LIFE
Human beings were made in the image of God and to be like Him in character. God breathed the breath of life into man and made him a living soul. Every human being is given the gift of life formed in their mother's womb by God, and is never to be subject to abortion or murder. Everyone has potential for good, but we all are born sinners and have a natural attitude of disobedience toward God-called sin. Sin separates people from God and causes many problems in the world and in an individual's life (Psalms 8:3-6, 51:5; 139:13-16; Genesis 1:27, 2:7, 9:6; Jeremiah 1:5, Matthew 10:28-31, Isaiah 53:6a, 59:1-2; Romans 3:23, James 3:9).
SATAN, ANGELS AND DEMONS
Satan is a person rather than a personification of evil and he, with his demons, opposes all that is true and godly by blinding the world to the gospel, tempting saints to do evil and warring against the Son of God. God created a host of spirit beings called angels. Holy angels worship God and execute His will, while fallen angels serve Satan, seeking to hinder God's purposes (John 8:44, Luke 20:35-36; Matthew 22:29, 30: Psalms 103:20; 1 Peter 5:8, Ephesians 6:11, 2 Corinthians 4:3-4, Jude 6, Revelation 20:1-10).
BIBLICAL MARRIAGE: ONE MAN, ONE WOMAN.
God is the creator of marriage and the family. The Lord Jesus Christ declared God's will for marriage to be inseparable and between one biological male and one biological female. Marriage testifies of the union between Christ and the church. We believe God created sex to be between one biological woman and one biological man in marriage only (Genesis 1:27-28, 2:23-24, Matthew 19:4-6, Mark 10:6-9, Romans 1:25-27, Ephesians 5:31-32).
SALVATION
Salvation is God's free gift to us, but we must accept it. We can never make up for our sin by self-improvement or good works, but only by trusting in Jesus Christ as God's offer of forgiveness can anyone be saved from sin. When we repent of our sins, and turn to Jesus in faith, we are saved. Eternal life begins the moment one receives Jesus Christ into his life by faith (John 1:12, 14:6; Romans 5:1, 6:23; Galatians 3:26; Ephesians 2:8-9; Titus 3:5).
GOD'S SOVEREIGNTY AND FREE WILL
We believe in God's sovereignty and man's freedom to choose are two factors that are inseparable in salvation. These are not contradictions in the Bible, but are complimentary in salvation that is provided as a free gift from God. God planned salvation in eternity and man chose to make a personal choice in his life as to whether to become saved or not (Ephesians 1:9-12, 1:13-14, John 1:12-13).
ETERNAL SECURITY (ONCE SAVED, ALWAYS SAVED)
The believer who is genuinely saved is secure in his salvation for all eternity and can never "lose" it. Salvation is securely kept by God in his power and grace, not by the self-effort of the believer. We cannot save ourselves, nor can we keep ourselves saved. We are sealed and secure forever by God (John 10:29; 2 Timothy 1:12; Hebrews 7:25, 10:10-14; 1 Peter 1:3-5).
ETERNITY
People were created to exist forever, either separated from God by sin or eternally living with God through forgiveness and salvation. To be eternally separated from God is to spend eternity in the real place of Hell. To be eternally in union with God is eternal life in the real place of Heaven (John 3:16, 14:17; Romans 6:23, 8:17-18; 1 Corinthians 2:7-9; Revelation 20:15).
CHURCH ORDINANCES
We believe in water baptism by immersion (As an act of obedience, not required for salvation.) and the Lord's Supper as the two biblical ordinances that are administered by the authority of a New Testament church (Matthew 28:18-20, 1 Corinthians 11:23-26).
LAST DAYS
We believe in the rapture of the church, the second coming and premillennial return of Jesus Christ, God's judgment on Earth, and the tribulation. We believe the church will be resurrected at the rapture (1 Thessalonians 4:17, Revelation 6-16, Mark 14:62, Revelation 22:20, Revelation 20:4-6).
NOTE: In non-essential beliefs with each other we strive to show oneness with a spirit of love. As Paul wrote, "And though I have the gift of prophecy, and understand all mysteries and all knowledge, and though I have all faith, so that I could remove mountains, but have not love, I am nothing." (1 Corinthians 13:2)